Back to Sponsorships
Casino Night
Donation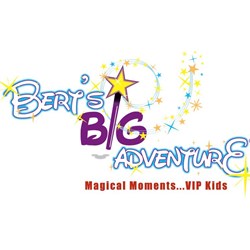 All attendees are invited to attend Casino Night. If you would like to buy additional play money at registration you are welcome to. You will also be able to purchase additional play money at the door.
All proceeds will benefit Bert's Big Adventure.
Established in 2002, Bert's Big Adventure is a 501(c)(3) nonprofit organization that provides a magical, all-expenses-paid, five-day journey to Walt Disney World® for children with chronic and terminal illnesses and their families. Following the annual trip, Bert's Big Adventure provides year-round support through initiatives such as the Reunion Adventures, the Fairy Godparent volunteer program and additional charitable services. The trip and programs create a community of families that establish lasting friendships with others facing similar challenges. Click here to learn more about Bert's Big Adventure.
---