Important Message from the Georgia Lottery Corporation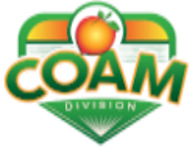 IMPORTANT MESSAGE
FROM THE
GEORGIA LOTTERY CORPORATION


Dear Valued Retailers and Licensees,

Please join us in following public health guidelines. Please print the sign attached to this email and display it on your lottery terminal(s) and in high-visibility areas at your business location(s). The IMPORTANT MESSAGE sign is also available on the COAM website at www.gacoam.com under Documents/COAM Communications. Take the following steps to protect yourself and others:
Practice social distancing throughout the store by maintaining a distance of six (6) feet from others.
Players on Coin Operated Amusement Machines (COAMs) should also remain six (6) feet from each other.
Clean and disinfect frequently touched surfaces on and around lottery terminals and vending machines, ticket checkers and COAMs after each play and consider having hand sanitizer (that contains at least 60% alcohol) available for players.
Gatherings should be limited to ten (10) people at a time in a location.
Avoid touching your eyes, nose and mouth with unwashed hands.
Wash your hands frequently with soap and water for at least 20 seconds especially after you have been in a public place or after blowing your nose, coughing, or sneezing.
We value your partnership. Thank you for your cooperation!

Georgia Lottery Corporation
Sign Attachment: https://www.gacoam.com/API/Documents/Document?documentID=315